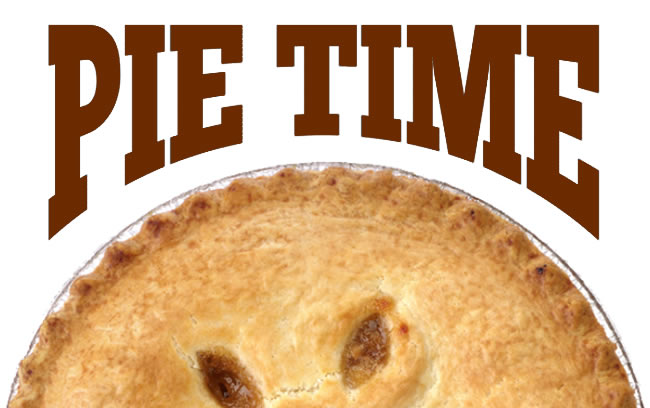 Each year, Food For Friends sells pies for the Thanksgiving Holiday to help raise much needed funds for our home delivered meals and food pantry programs. We deliver over 39,000 meals in to home-bound clients and distribute over 125,000 pounds of groceries through the pantry every year.
Due to cuts in federal funding, less than half of the cost of our home delivered meals program is covered. By purchasing pies from Food For Friend this holiday season, you will ensure that others do not sit down to an empty table on Thanksgiving . The money raised from the sale of just one pie can ensure that three people will not go hungry on this very important, family-centered holiday. Our clients are family. Each pie purchased means you are giving Food For Friends clients a meal to give thanks for.
About the Pies
The Food For Friends program's kitchen is open at 2903 Jefferson Ave. We will be baking apple, pecan and pumpkin pies for your Thanksgiving feast.
Each standard 9" pie is only $15.00 !
Pies will be available for pickup from 10:00 am to 6:00 pm on Tuesday, Nov. 24th & Wednesday, Nov. 25th at the Food For Friends Kitchen at 2903 Jefferson Avenue (corner of Jefferson Ave. & S. Claiborne). Order five or more pies and we'll deliver for free!